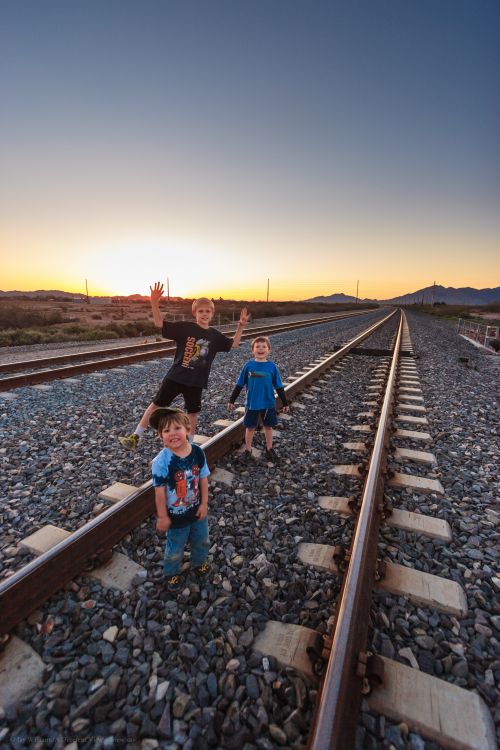 As the sun was going down Friday night, I took some of the children for a walk to see the nearby train tracks, while the older children stayed home to help with the last minute Shabbat preparations.
To say that Isaac was excited would be an understatement. He loves trains, so being able to see real train tracks up close was a big treat.
Everyone had a blast!