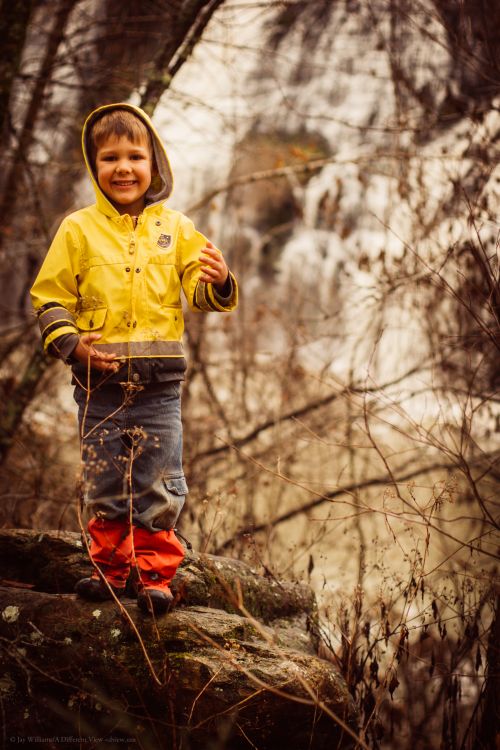 One of the blessings of living in Tennessee is the large number of State Parks all around us. As such, last Shabbat, we decided to hike at a park we hadn't visited before, Rock Island.
When we arrived, the temperature was cool and overcast, with a few light sprinkles. We donned the children with their waterproof boots and jackets and hit the trail.
Three hours later, when we were leaving, the sky had cleared, the sun was shining, and it had warmed up considerably. What a beautiful way to celebrate Shabbat!
If you'd like to see a few more photos from our hike, you can view the Rock Island photo album on the brand new A Different View Albums section of the website, where you'll find new albums as well as all of the previous albums from my Flickr account, all in one place, without any ads, user tracking, or unnecessary cruft.