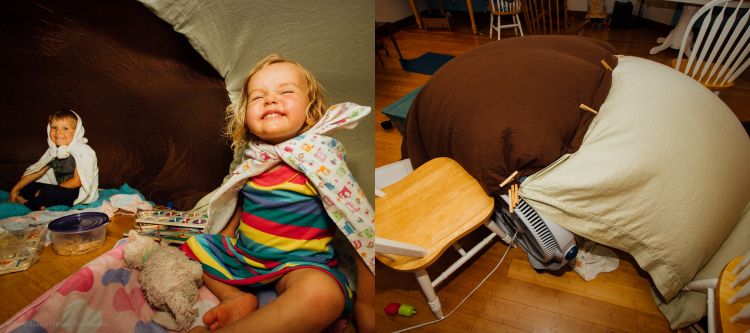 There's no better way to stir up the imagination than to take some sheets and a box fan and inflate something new.
When I built this "igloo," I asked the children what they wanted it to be, and they said "a space shuttle!" This wasn't a huge surprise, given all of the space-related books and field trips we've been focusing on lately.
But let me tell you, this was no ordinary space shuttle, this rocket went to the moon and back, and collected moon rocks to prove it! You'll notice that both astronauts are fully dressed in their space suits (aka blankets) and have brought puzzles to take along on the trip, and of course Fluffy the cat came along for the ride as well.
Needless to say, we all had a blast.