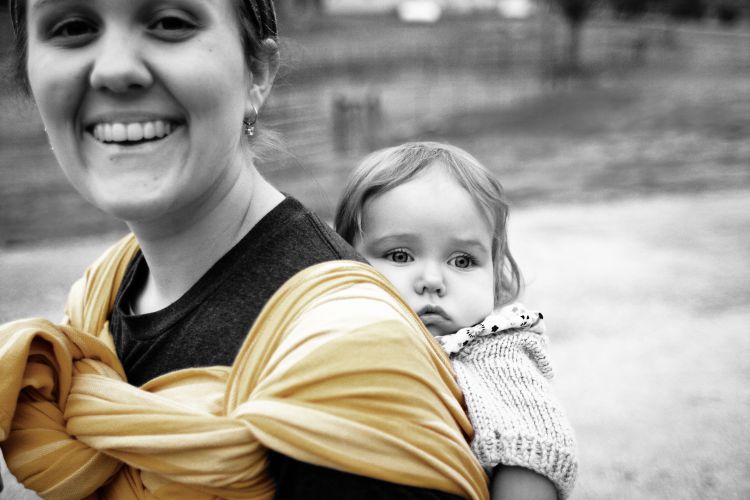 When we tell people about the places we've gone and the things we've done with our kids, they often wonder how we do it. Wearing our kids is one of those ways.
With a proper wrap or carrier it's quite comfortable for both the child and the parent, and it allows you to move at a much quicker pace than if you were letting the child walk on their own or pushing them in a stroller.
In preparation for our big road trip out west, my wife has been using her woven wrap more often, figuring out exactly which style of carry is most comfortable, and working to improve the speed and ease of putting the wrap on. As a result, she's having way to much fun carrying the kids, in fact, just last night, Isaac asked if "Ima" could carry him on her back, just for fun.
There's something about having your child snuggled up so safe and secure. You don't have to worry about where they are, and they feel safe knowing that their parent is right there next to them the whole time. What's not to love?