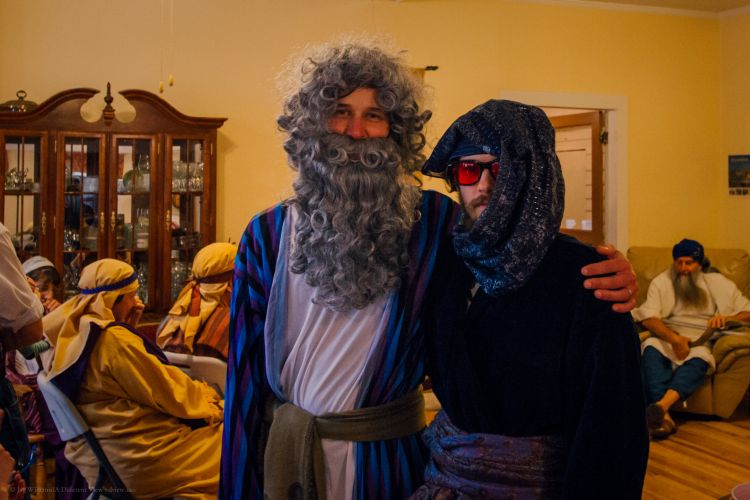 Last month, we got together with our friends and family to celebrate God's deliverance of His people from the evil Haman, and how He brought deliverance through Queen Esther.
To celebrate, people dressed up in their best attempts at Biblical garb, and gathered together to read the book of Esther.
Then Mordecai recorded these events, and he sent letters to all the Jews who were in all the provinces of King Ahasuerus, both near and far, obliging them to celebrate the fourteenth day of the month Adar, and the fifteenth day of the same month, annually, because on those days the Jews rid themselves of their enemies, and it was a month which was turned for them from sorrow into gladness and from mourning into a holiday; that they should make them days of feasting and rejoicing and sending portions of food to one another and gifts to the poor.
— Esther 9:20-22
For more photos from the party, check out the Purim 2017 photo album.