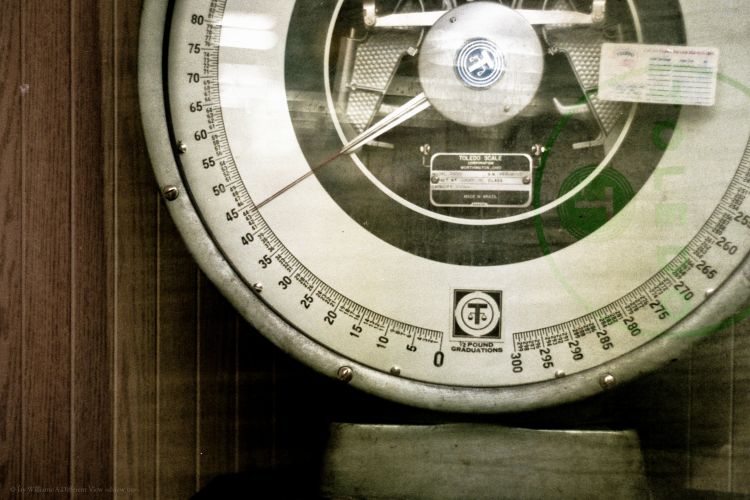 If you haven't noticed, A Different View is now sporting a brand new design! The biggest change in this design is the image size selection at the bottom of the page. I've painstakingly gone through and remastered all of the previous images on the site, which allows you to view all of them in super high quality. So please, be sure to check out the gallery when you have a little time.
And as always, please let me know what you think, and any improvements you'd like to see.
Now on to the important stuff, the photo! Ever since my new scanner showed up today, I've been scanning in my negatives like crazy. This photo was taken recently at the local grocery store. As far as post-processing goes, Lightroom was used to help boost the contrast and partially de-saturate the photo. Other than that, this is exactly how the negative looked.
The green "Toledo" overlay on the left was achieved by doing a double-exposure on the film. That's right, no fancy photoshop this time!