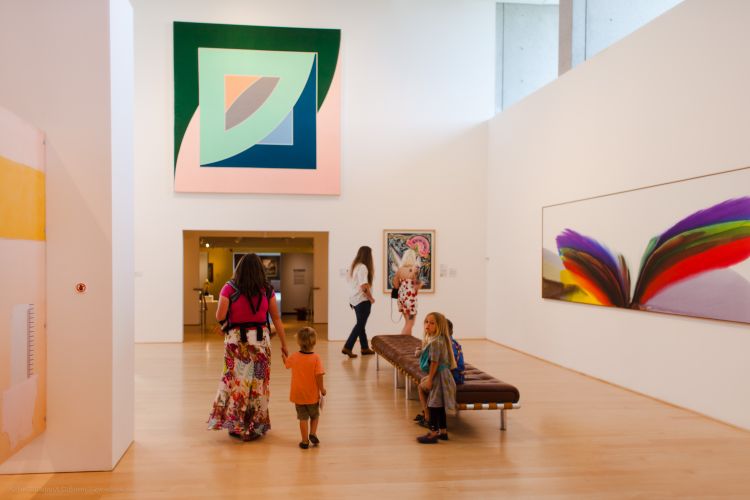 On the first Thursday of the month, the Hunter Museum of American Art in Chattanooga, TN offers free admission to their permanent art collection.
Since we've never visited the museum, we thought that would be a great time to drive down and check it out, especially since we didn't know how much the children would enjoy it.
Thankfully, we all throughly enjoyed our trip. One of the highlights was getting to see an original Mary Cassatt sketch, and I personally enjoyed the gallery of modern, geometric artwork.
We all had a great time.