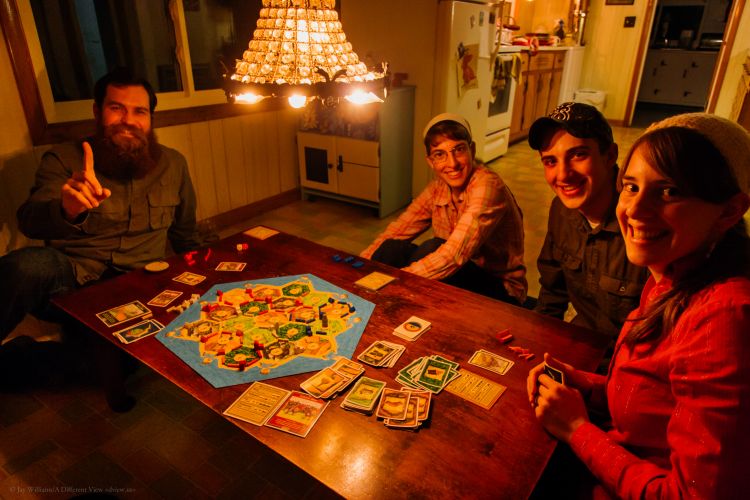 We've been wanting to host a game night for a long time now. And last week, it finally happened.
And in doing such, we introduced the Washburn clan (+ sidekicks) to a few of our favorite eurogames such as Settlers of Catan and Carcassonne.
Needless to say, this game night won't be the last.
If you'd like to see a few more photos from the evening, you can view the Game Night Photo Album.