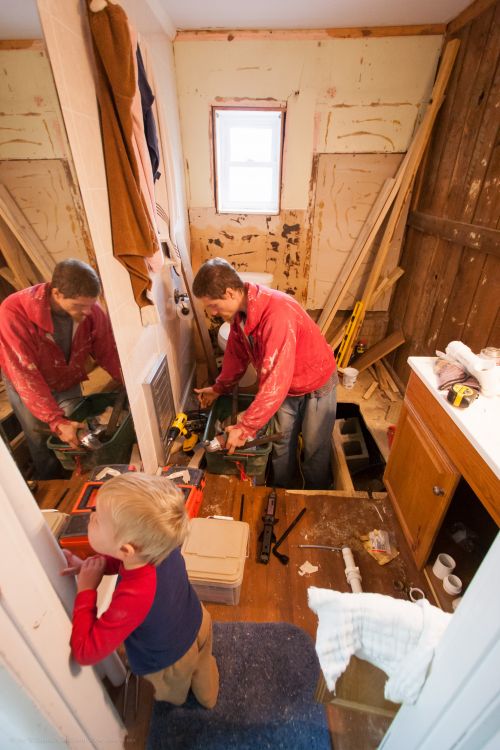 It was time for a bath tub. We've only ever had a shower, so when we moved to our very own home, that was one of the big things we wanted to have installed for the children, as they simply love baths.
Last month, we began our "three day" bathroom remodel, which ended up taking entire week to finish. It's funny how projects get bigger once you start them!
But praise Yah, we got everything completed and working great! And as a result, our bathroom is completely re-plumbed with brand new drains and water lines, and should be good to go for many years to come.
I have an album with more of the carnage if you'd like to see it.