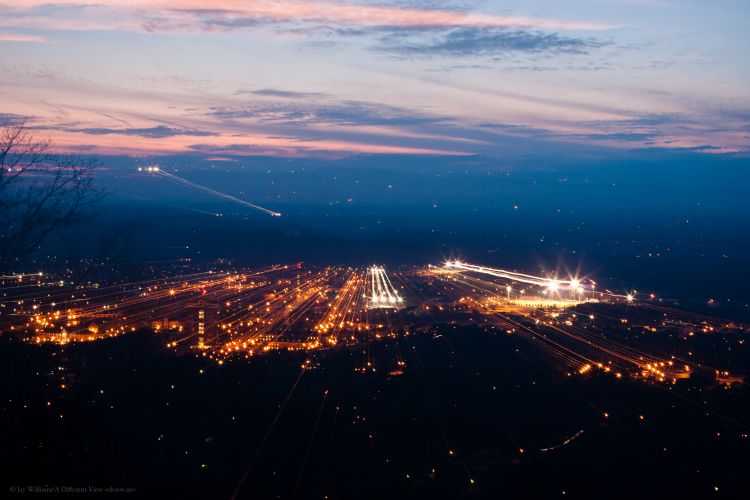 This photo is the result of an accident, but it's the kind of accident you don't mind having. Last night, at dusk, I took some of my cousins up to Chimney Peak for the first time. It was cold, but the view made up for it.
As you can imagine, I brought along my tripod and camera, in hopes of getting a few long-exposures of the city. After firing off a few shots, I was about to move the camera, when I accidentally pressed the remote, starting another 15 second exposure. And since I really didn't care about the photo, I decided to try zooming out during the exposure, and when I saw the resulting photo on the LCD, I was quite pleased.
I ended up shooting three additional photos using this technique, and I think the last one turned out the best. Feel free to let me know what you think about this effect.