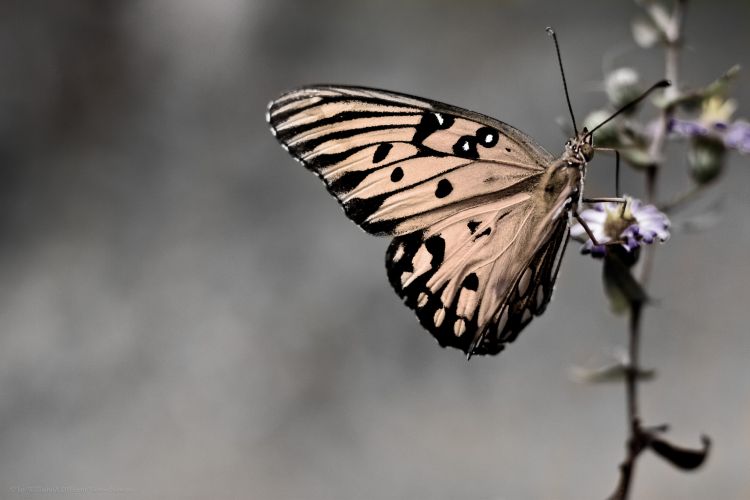 Butterflies are one of my favorites insects. They are so bright and colorful, yet hard to photograph.
And to make it harder, the day I took this photograph there happened to be frequent gusts of wind. So it isn't hard to guess why I took this photo at 1/1000 of a second. :-)
And in post, I used Lightroom to process two versions of this shot, one in color, and the other B&W. I then took the two photos and layered them in Photoshop creating a partially colorized shot.