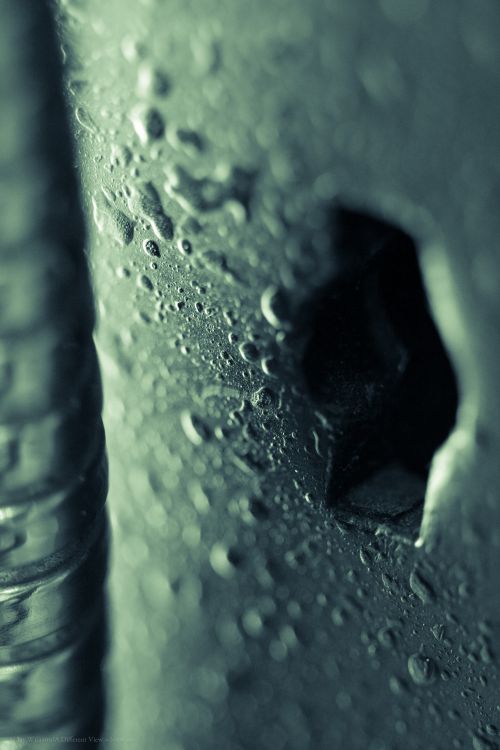 I doubt anyone in their right mind would guess what this is.
This is the keyhole on a public telephone (pay phone). You can also see a little bit of the steel phone cable on the left side.
I shot this with a 100mm macro lens and my 12mm extension tube. So I was able to get extremely close. And hot-shoe mounted flash unit helped fill in the light, as it was very dark when I took this photo.