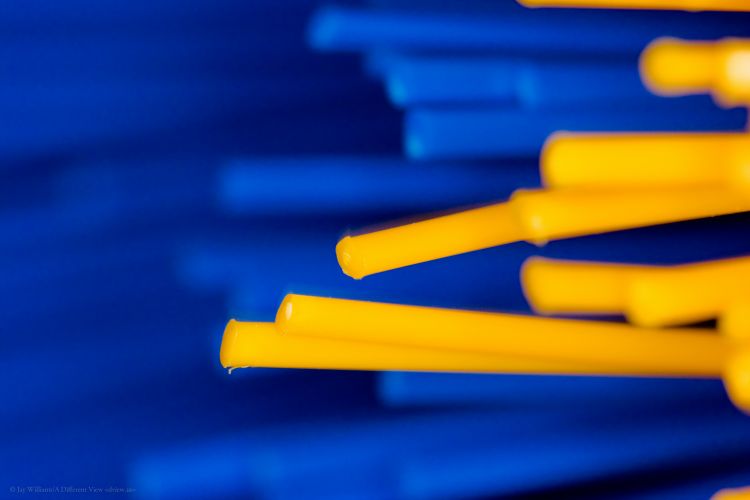 Equipment Used: 100mm Macro lens + Ring Light
I've thought about making this a guessing game, but I doubt that anyone would ever figure this out.
What you see in this photo are plastic bristles used on a street cleaner like devise. Not the most interesting subject in person, but amazing in macro-world.